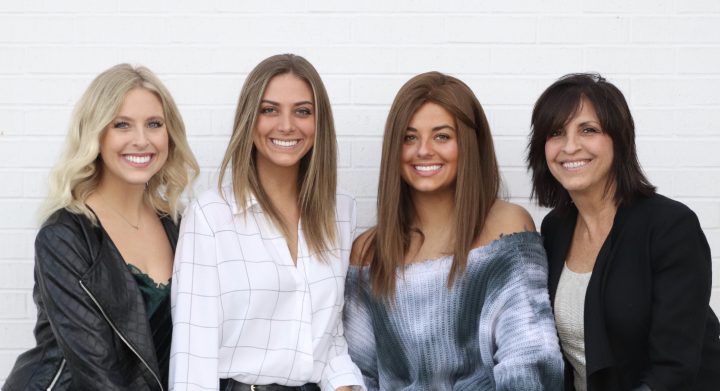 Meet Tracy!
Tracy Roberson knew for years that she wanted to be involved with CASA. After her youngest daughter went off to college and some of her other volunteer commitments were finished, she had time to freely devote to CASA and completed training in June 2019.
Tracy grew up in Tulsa but lived in Norman for 11 years until returning to the 918 in 1991. Since returning, she has been involved with various different organizations in a volunteer capacity. Tracy has also volunteered with Meals on Wheels, Bixby Educational Endowment Foundation, Bixby Outreach Center, and Call Rape.
Tracy has a cat named Holly and 3 daughters; Perri is 26 and lives in LA, Peyton is 23 and lives in OKC, and her youngest daughter Quinn is a sophomore at the University of Oklahoma.
Tracy was a stay-at-home mom while her children were growing up, but prior to that she was the Director of Student Services at the University Center at Tulsa (now OSU-Tulsa) and was Assistant Director of Student Development and Sorority Advisor at the University of Oklahoma. It's safe to say that being a Sooner runs in their family!
When Tracy has free time outside of volunteering, she enjoys spending time with her children and friends, playing tennis, and traveling.
What do you enjoy most about being a CASA?
The relationships with the kids, of course. It's definitely gratifying to get big smiles and hugs from the kids, feeling like they're happy to see me.
My current CASA kiddo is in an intensive inpatient treatment facility and has inconsistent face-to-face visitors. I try to provide weekly visits where she can take a break from life for a bit and just be a kid, while also reinforcing positive behavior for her. CASA offers love, security and safety to Tulsa's children in foster care.
My favorite moment on a case was when I would visit my CASA child at school, during recess and lunch. One day when the children were lining up for lunch, a boy in her class that she had mentioned was mean to her jumped in front of her in the lunch line. I asked if he meant to jump in front of her, and he quickly moved back behind her where he was supposed to be. Well, my little girl told him I was her attorney…I'm pretty sure none of the second graders (including her) knew what an attorney or a CASA were, but she certainly said it with a lot of authority!
I also love working with my advocate manager, Chloe. She goes above and beyond to give support and encouragement. She makes me feel as if my questions and my case were the only things she had to worry about!
A Note from her Advocate Manager
Tracy has only been an advocate since July, but she has already been an integral part of two cases. From the very beginning it was obvious that she was going to be a dedicated advocate.
She is kind, dependable and always shows up to meetings, visits, hearings or wherever she is needed. She is constantly surprising me with the amount of thought, effort and care she puts into her cases. When she serves her kiddos, she is absolutely all-in and goes the extra mile to make them feel special and wanted.
Once her first case closed, she jumped right back in and asked to serve another child! AND she drives an hour and a half almost every week to visit her CASA kiddo! She knows being present and showing up is the best way to advocate for them.
It is an absolute pleasure to work with Tracy as a team, and she keeps me informed about every step. I am so thankful she has volunteered her time to serve these children in our community! – Chloe Baldwin