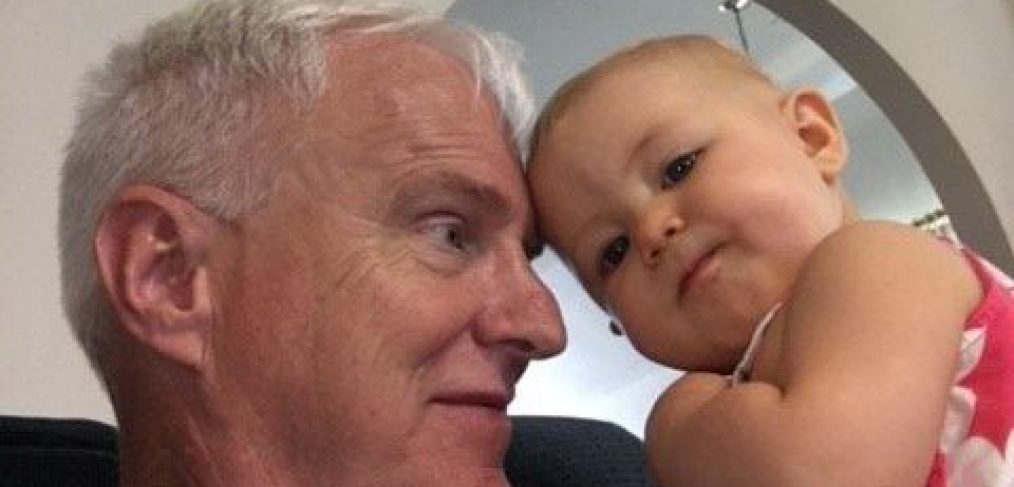 Volunteer Spotlight – Bruce Fensler
Meet Bruce!
Bruce Fensler started his CASA training the day after he retired in 2016. He retired from a career in IT and also spent over 20 years in the Oklahoma Air National Guard. Bruce moved to Tulsa 38 years ago from Topeka, KS to attend Spartan School of Aeronautics, but says that he hasn't even worked on an airplane since graduation!
As you can tell, Bruce is our resident funny guy. When asked to describe himself in three words, Bruce chose "funny, joyful, and getting old". A little known fact about him is that he received hitting advice from long-time Boston Red Sox left-fielder Ted Williams when Bruce was 10 years old.
When speaking on this experience, Bruce said: "it did not help". We are delighted every time Bruce brings his kind personality and funny quips around the CASA office.
Bruce stays in regular contact with the children and families he serves—both biological and
foster. One of his strengths is being able to assess the child's needs and meet them with accuracy.
Aside from volunteering with CASA, Bruce also takes part in other community work. He volunteers at Mitchell Elementary School in North Tulsa and is a volunteer children's pastor at his church. When he is not giving his time to work with children, Bruce enjoys traveling. He has been to Peru 5-6 times and will be traveling to Guatemala later this year on a mission trip.
Bruce and his wife, Shio, have been married for 35 years and they have 2 children and 5 grandchildren. Bruce also enjoys walking and spending time with his grandchildren whenever he is able. Bruce—we appreciate the levels of dedication and kindness that you show to each family you come into contact with. Thank you for being an exemplary CASA volunteer!
"There are so many needs in our world. Find a place to help and bring joy to someone else." – Bruce Fensler
A Note from his Advocate Manager
Bruce is the consummate professional when it comes to his CASA volunteering. He brings his kind, compassionate demeanor with him wherever he goes.
He remained calm and understanding towards a parent in the difficult stages of a domestic violence case, even when the parent acted indifferent to others. As time went on he developed a very nice rapport with the parent and stayed the course until the family was reunited—an outcome that he had hoped for.
Bruce is starting a new case with the previous DHS worker who was so happy when she learned she would work with Bruce again. If you have ever had the pleasure of meeting Bruce Fensler, I'm sure you recall his beautiful, warm smile.  I count myself lucky for knowing Bruce and working with him. – Julie Blake