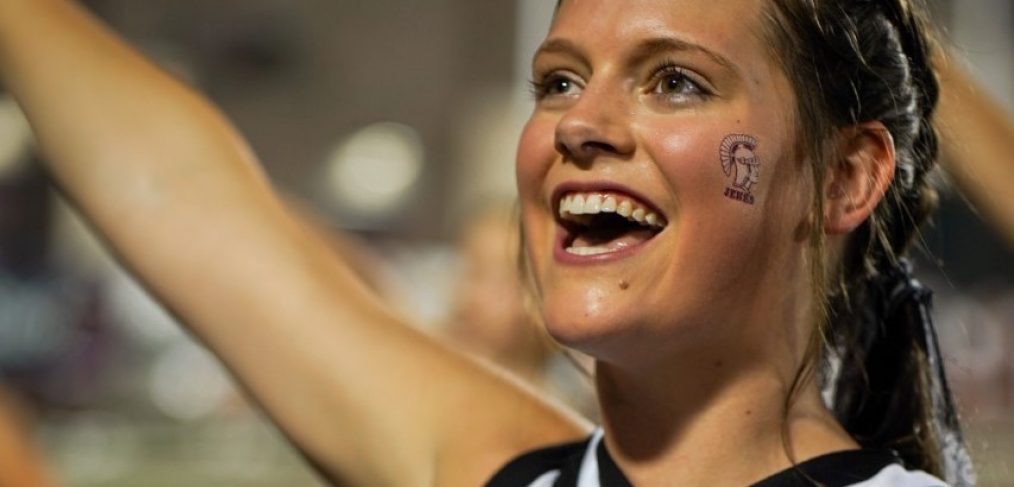 Volunteer Spotlight – Heather Streich
Meet Heather!
Heather Streich has lived in Tulsa for 26 years. She and her husband have been married for almost 27 years, and they have three children. Their oldest son just graduated from OSU, their 20-year-old son plays basketball at UCO, and their daughter is a junior at Jenks High School. They have a 12-year-old lab named Frisco and since the whole family is all under one roof for the time being due to COVID-19, they also have their son's 1-year-old golden doodle, Brodie.
Heather is mostly a stay-at-home mom, and used to be a Licensed Marriage and Family Therapist. She currently does premarital counseling for her church at First Baptist Tulsa. Aside from CASA, she has been involved in many areas of volunteerism. Heather and her husband have fostered six children, and participate in various activities within their church. Heather has been the chair for the Juvenile Diabetes Research Foundation walk and also does community work with Unite My City.
In her free time, Heather enjoys playing tennis and organizing friends for supper. She got involved with CASA when a friend mentioned that they should attend a Tulsa CASA Lunch and Learn, because their kids were too old to need them as much anymore. She completed training in June 2019 and started on her first case in July. Heather works with our Safe Babies Court Team, ensuring the needs of children aged 0-3 are met expeditiously by the court system.
What do you enjoy most about being a CASA?
Connecting with the kids and finding practical ways to help. Recently, I brought one of the boys' bikes home to have my husband fix the chain. The boys I see love stories so I enjoy digging through my kids' old books and sharing stories I used to read to them with my CASA kids.
I love when I see the children at court and they run up and practically tackle me, jumping in my arms. I am hoping the children will move from temporary to permanent placement with their mother this month.
CASA offers Tulsa a chance for very different people to get to know each other and learn to work together. In turn, we find out that we have a lot more in common than it appears. Find something that you enjoy and jump in to volunteer!
A Note from her Advocate Manager
Heather started her journey with CASA in July of 2019 and has been on the same case since then. She has developed a bond with not only the kiddos on her case but the mother as well. Heather is constantly in contact with the family, has assisted them through good and bad times, and fights for what is in the children's best interest.
The impact Heather is making on her case is monumental and these kids are able to thrive because of her.  It is such a pleasure to get to work with Heather and she is an asset to our program. I feel so blessed that I get to be her advocate manager and witness the difference she is making in this world! – Kaitlin Brasher