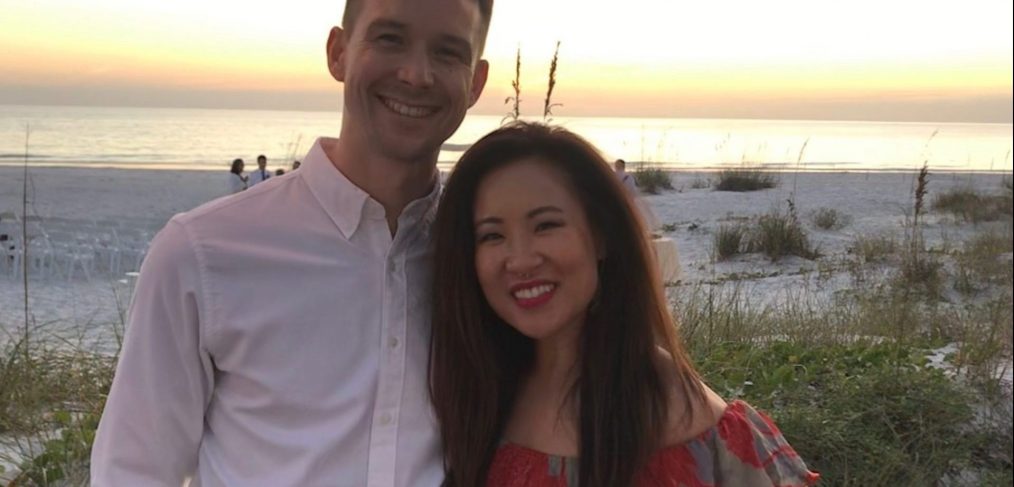 Volunteer Spotlight – Doann Nguyen
Meet Doann!
Doann Nguyen has lived in Bartlesville, OK for the last 10 years, working at Phillips 66 in a
variety of roles upon her graduation from Oklahoma State University. In addition to a successful career in IT, Doann is no stranger to community service.
She was sworn-in as a CASA in June 2018 and served her community in various other capacities prior to joining our program. Doann has volunteered for Big Brothers and Big Sisters, was a former City Councilor for Bartlesville, and has served on boards at other nonprofits. Doann is also a volunteer baker for an organization that provides celebration cakes to families impacted by the critical illness of a child.
When Doann is not busy with work or community service, she enjoys baking and all things culinary. She also likes to play piano and the accordion in her spare time. She and her husband, Brandon, have been married for three years, and enjoy spending time together by creating new things in the kitchen and hanging out with their pets. The star of the family is their feisty two-year-old French Bulldog, Henri, and their two cats: a sweet, fluffy, white cat named Lily and a grumpy, diabetic cat named Tucker.
Doann describes her typical responsibilities as a CASA as regularly talking with foster and natural parents, and visiting her kiddos as often as she can. She says that she learns the most about the children on her case when they are sitting on the floor and playing together. Other, less visible responsibilities include staying objective, checking her biases, and putting empathy first. We are grateful to have had such a wonderful new advocate join our program. Thank you for serving CASA children, Doann!
"Use a volunteer opportunity to expose yourself to something outside of your everyday experience. CASA serves Tulsa social workers and judges by dedicating a fresh pair of eyes and serves Tulsa children by ensuring that they're truly seen. CASA proves to Tulsa's underrepresented children that they don't have to stay that way." – Doann Nguyen
A Note from her Advocate Manager
Doann is an incredibly ambitious and driven advocate. She dove head-first into her very first case by
serving five children in two different foster homes. She goes above and beyond, traveling hundreds of miles each month to visit them, ensure their needs are met, and their voices are heard.
She has been a tremendous resource to both natural and foster families she works with, and often bridges gaps in communication between parties when necessary. No matter the circumstance, I can always count on her to remain professional and level-headed.
I truly enjoy working with such a passionate, outgoing advocate, and look forward to watching her grow in this role. – Kylee Jenkins